There are few things more rewarding than a cold, thirst-quenching drink after a hard workout or between exercise sets. You've put in the effort, pushed your physical limits, and it's time for a refreshing reward. You reach for a sports drink to replenish but is the standard sports drink giving your body the nutritional boost it needs? Yanni Hufnagel believes it is not.
Not all sports drinks are created equal – in fact, many of these beverages rival sodas and juices for their sugar content and artificial coloring. While sports drinks and flavored waters are marketed as healthy choices for athletes, drinks like Gatorade and Powerade are not consistent with a healthy lifestyle focused on fitness, organics, and sustainability. Typical sports drinks come loaded with between 56 and 76 grams of sugar—equivalent to 8 ½ teaspoons—about two-thirds the sugar of a can of soda.
A new lemon water beverage on the market, Lemon Perfect, launched in 2017 by founder and CEO Yanni Hufnagel, offers an alternative to standard sports drinks that is better for both the body and the planet. Lemon Perfect comes in four refreshing flavors—Just Lemon, Blueberry Acai, Dragon Fruit Mango, and Peach Raspberry—all of which have zero sugar and just 5 calories.
Lemon water is a perfect choice for athletes who are looking to maximize wellness by cutting down on processed foods, additives, and genetically modified ingredients. Lemon Perfect's drinks are certified USDA organic and cold-pressed from hand-picked lemons grown in Southern California using high-pressure processing instead of heat to maintain the lemons' many nutritional health benefits, like antioxidants and bioflavonoids. The drinks are also certified vegan, gluten-free, and non-GMO Project verified.
Instead of sugar, Lemon Perfect drinks are sweetened with erythritol—an all-natural, low-calorie sweetener found in fruits like grapefruits, peas, and watermelons, and with stevia leaf extract—a 0-calorie sweetener extracted from the leaves of the stevia plant. These alternative sweeteners are used in thousands of foods and drinks on the market and offer a healthy alternative to blood sugar-spiking processed sugar.
And Lemon Perfect stands by its environmental commitment. The bottles are made from BPA-free recyclable plastic, the drinks are produced from an eco-friendly pasteurization process, and the company contributes at least 1% of annual sales to environmental causes.
Why Electrolytes?
There's no question that athletes who participate in intense training, workouts, and competitions need to boost their electrolytes to perform at their best. That's why so many beverage brands put heavy emphasis on their sports drink's ability to replenish electrolytes, a worthy goal after a particularly sweaty workout. When you've completed a challenging bike ride, a long run, or session of heavy lifting, your body loses both water and electrolytes — the minerals that balance the amount of water in the body and maintain the body's acid-to-base or pH level. Electrolytes serve other important functions, too: they help move nutrients into and waste out of cells, and they keep organs and nerves functioning properly.
One recent study found that athletes can stave off fatigue 37% longer if they drink sports drinks containing electrolytes and carbohydrates. The same study found that these drinks contribute to the athlete's performance, boosting speed, motor skills, and mental sharpness.
But electrolytes come from all sorts of natural sources—including lemons. There's no reason to accept that a drink with electrolytes must also come loaded with sugar or contain Red 40 and Yellow #5.
Lemon Perfect doesn't just replenish electrolytes without the sugar or dyes, it also provides an essential dose of Vitamin C – an antioxidant that helps protect the body against disease, aids in the absorption of nutrients (particularly iron) and supports collagen production and healthy skin. One Lemon Perfect drink contains 100% of the Food & Drug Administration's recommended daily dose of Vitamin C, as much as a glass of orange juice.
Commitment to Health
Lemon Perfect's commitment to providing a healthier option for post-workout hydration makes sense when you consider the history of its founder and CEO, Yanni Hufnagel. Hufnagel is a former basketball player and university-level men's basketball coach at schools like University of Nevada Reno, University of California Berkeley, Vanderbilt University, and Harvard University. He saw firsthand the need for a healthier beverage option for himself and the athletes he worked with during and after games and practices; one that would replenish them with only high-quality ingredients consistent with their health-conscious lifestyles.
Lemon water offered the perfect alternative—offering numerous health benefits, hydration, Vitamin C, and electrolytes, with plenty of flavor and none of the downsides. The idea for Lemon Perfect was born in Hufnagel's own kitchen, as he squeezed lemons into his morning glass of water to reap the health benefits, wishing there was an easier option.
Now, health-conscious consumers can stock up on Lemon Perfect wherever they shop, including at Target, Whole Foods, and Amazon, and reap the health benefits of a hydrating drink that provides a post-workout boost they can feel good about.
About Lemon Perfect
Lemon Perfect is a naturally refreshing, zero sugar cold-pressed lemon water with antioxidants and electrolytes. Certified organic and full of flavor, Lemon Perfect is widely considered by industry insiders to be one of the most scalable, exciting, and innovative emerging beverage concepts in the marketplace.
About Yanni Hufnagel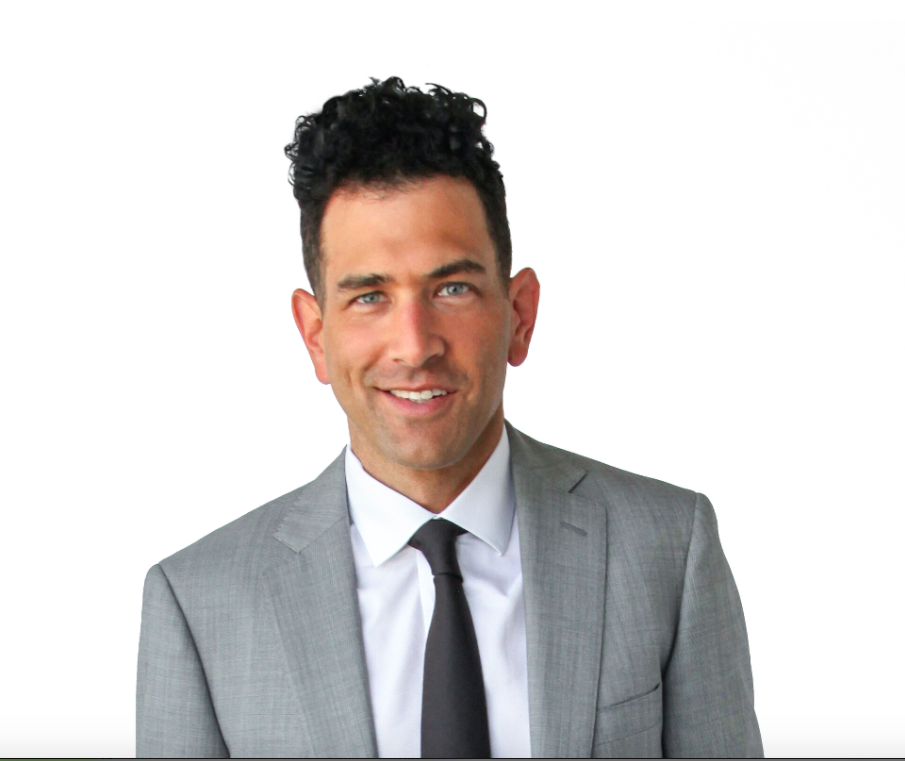 Yanni Hufnagel is the Founder & CEO of Lemon Perfect, a naturally refreshing, zero sugar cold-pressed lemon water with essential antioxidants and hydrating electrolytes. Certified organic and full of flavor, Lemon Perfect – named "Best New Product" at BevNET's Best of 2019 Awards – is widely considered by industry insiders to be one of the most scalable, exciting and innovative emerging beverage concepts in the marketplace.

Founded in 2017 and backed by an extraordinary team of investors, the company's mission is to democratize drinkable wellness by making Lemon Perfect accessible for anyone, anytime, anywhere.

Before starting Lemon Perfect, Hufnagel served as an assistant men's college basketball coach, with stops at Nevada, California, Vanderbilt, Harvard, and Oklahoma. Hufnagel earned the reputation as one of the most dogged recruiters in America, consistently lauded for signing nationally-ranked recruiting classes. In Hufnagel's 10 years coaching college basketball, his teams reached the NCAA Tournament six times.
Connect with Yanni Hufnagel: Angel.co | Crunchbase | LinkedIn | Facebook | Instagram